Welcome to the World of Phonecards
created By Jan Van Rossum

[America][Caraibian][Africa][WestEurope][EeastEurope][Asia][Oceania]
[Russia,Moskow,St.Petersb][Ukraina][Belgium]
THE BIG -->
Click here <---
TEST & SERVICE CARD SURVEY
LANDIS&GYR , GPT , CHORLEY ,
EXHIBTION cards , QUEENS AWARDS, ..
Click the Logo and Help us to define the printing quantities of these cards.
YOUR HELP IS NECESSARY .
*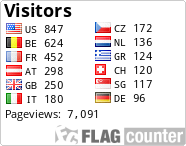 *
This site is a member of WebRing. To browse visit here.
We ALWAYS work on this site.
You are my visitor number [Bezoekersteller] since 31/5/97

;